Happy Friday, y'all! We can't think of a better way for you to get to know Rachel Layton, our Marketing Director who was recently named one of the Nashville Business Journal's 2017 Women of Influence, than by sharing this profile from the NBJ. Read on for her insights on leadership, creating a legacy, and tips for other young professionals!
This story was originally published in the Nashville Business Journal on Wednesday, March 1, 2017, written by Nathan Morgan.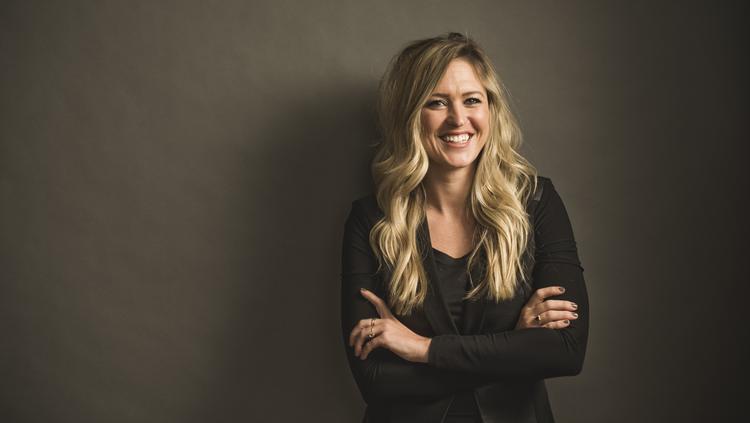 Marketing Director Rachel Layton oversees all the major decisions for advertising, sponsorships, partnerships, campaign creation and digital strategy for each of A. Marshall Family Foods' soon-to-be nine locations, including Puckett's Grocery & Restaurant, Puckett's Boat House, Homestead Manor and Scout's Pub. Layton wishes she had more time in the day and a way to "track the intangibles."
What are three characteristics of a great leader, and why? A great leader is transparent, empathetic and strategic. Transparency fosters trust with employees, which is important for long tenure. Empathy is a strong people connector. Folks respect someone who can get on their level with them and address a problem. Finally, strategic, in my mind is the most important because it eliminates chaos. If employees know where you're going and why you're going there, their barriers to great performance are reduced and they can be better at their jobs by not worrying about things outside their control.
If you could have a super power, which would you choose, and why? My super power would definitely be creating time. Everyone says time is your most valuable resource. I agree. If I had more time, I could do more things.
If the government created a new piece of currency, for what amount should it be, and what woman should be featured on it? What if it wasn't something tangible? Like, say there was an incentive every time you went the extra mile for someone. And an app tracked it. At the end of the year, you'd get a grand total and ranking to know how well you did in a given year. I don't know, I guess most of my personal currencies revolve around intangible items, and I like to think that most people are like that. Oh, and Mother Teresa's face could be on the app.
What is your favorite way to procrastinate on the internet? I'm an Instagram junky. I love pictures. Probably only second to Spotify. Discovering new music and sharing it with people seems to take up a lot of my time as well.
If you were to write an autobiography, what would you title it?"Peart + Grit: The Things Zest and Determination Can Accomplish."
Tell us a story about an experience you had that changed your leadership style. Well, it's tough to pinpoint just one because I like to think leadership styles evolve over time. Probably someone who left the largest mark on me was a manager I had who micromanaged every single task she gave me. It was exhausting. It made me resentful, and eventually I lost confidence in who I was and the kind of work I was capable of. It took me some time (and changing jobs) to recover from it. After that, I made a vow (and still use it to this day), to work extra hard at avoiding being a micromanager. Unless I'm specifically asked for help, I will stay out of the way so my employees can do the job they were hired for.
If you could leave one legacy to the world, what would it be? I hope to leave a legacy of creating things that help people. I think the best thing you can possibly do is serve others, so that's why… I hope folks end up thinking of my legacy as one that represents servant leadership and innovation.
How can Nashville's business community best empower up-and-coming female professionals? Promote them, invest in them and trust them with responsibilities. Every up-and-coming young professional needs someone to take a chance on them before they can do something that's ground-breaking.
Where is your go-to place in Nashville for a power lunch? Thistle Stop Cafe! I love their mission and it's close to my house.
In 10 words or less, what advice would you give girls growing up today? Kindness is timeless. Take the high road and don't ever give up.
What are you reading now, and what's next on your list? I just finished "Scary Close," by Donald Miller. Next up is "What Keeps You Up At Night," by Pete Wilson.